ようこそ!!生命分析化学研究室へ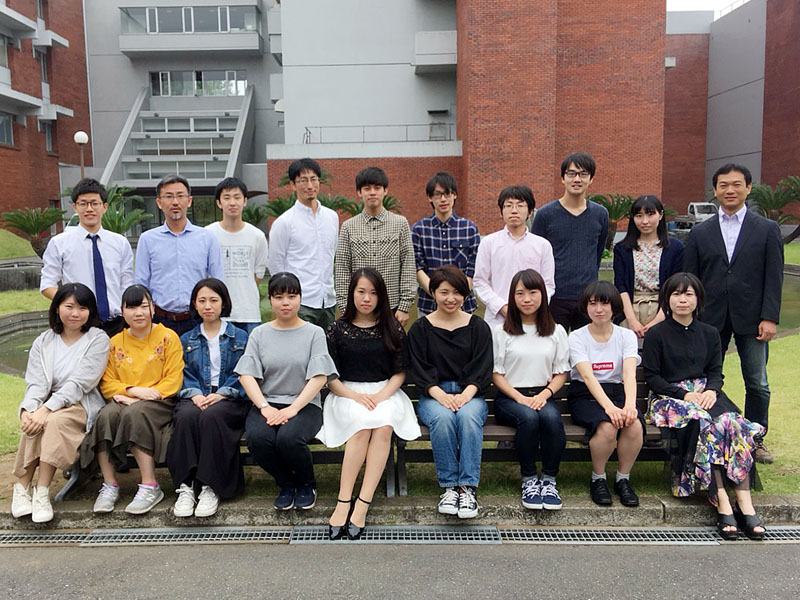 スタッフ
論文発表(最近3年間)
2016
Electrochemical Determination of Synephrine by Hydrophilic Interaction Liquid Chromatography Using a Zwitterionic Monolith Column Journal Article
Electroanalysis, 28 , pp. 1947-1951, 2016.
Identification of genes for sulfolipid synthesis in primitive red alga Cyanidioschyzon merolae Journal Article
Biochemical and Biophysical Research Communications, 470 (1), pp. 123–129, 2016, ISSN: 0006291X.
Profiling of lipid and glycogen accumulations under different growth conditions in the sulfothermophilic red alga Galdieria sulphuraria Journal Article
Bioresource Technology, 200 , pp. 861–866, 2016, ISSN: 18732976.
Optimization of the Extraction Solvent for Polycyclic Aromatic Hydrocarbons (PAHs) from Road Dusts by Using Pressurized Solvent Extraction and Evaluation of Its Impact on Source Diagnostic Isomer Pair Ratios of PAHs Journal Article
Bunseki Kagaku, 65 (4), pp. 193–202, 2016.
Quantitation of Cytochromes b559, b6, and f, and the Core Component of Photosystem I P700 in Cyanobacterial Cells Journal Article
Bio-Protocol, 6 (21), pp. 1–6, 2016.