Welcome to our laboratory's website!!!
The mission of our laboratory is to develop new analytical methods that can measure and/or observe directly interactions between chemical substances and living cells/organisms, and to understand molecular, cellular, individual and ecosystem-level mechanism that life respond to the chemical environmental changes. Our long-term goal is to use the knowledge gained from our research to contribute to solution of drug design or an environmental problem.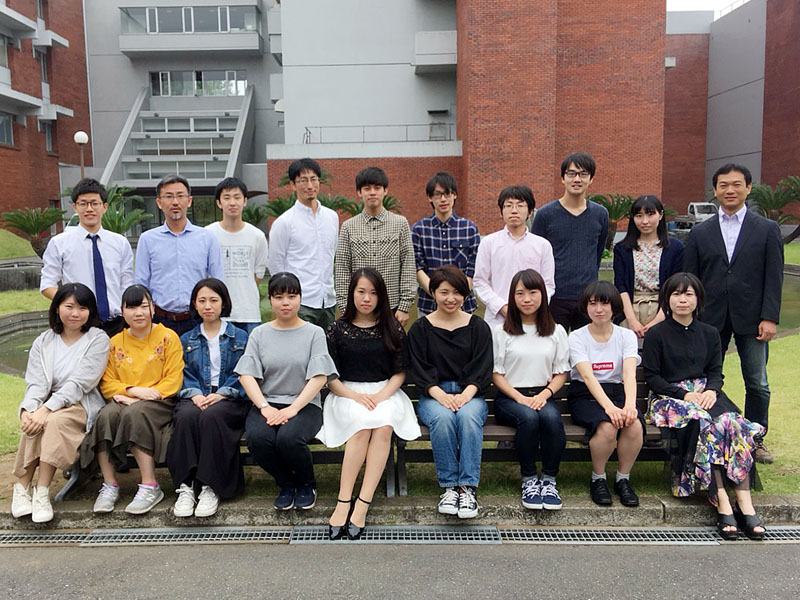 Recent Pubrications
2016
Electrochemical Determination of Synephrine by Hydrophilic Interaction Liquid Chromatography Using a Zwitterionic Monolith Column Journal Article
Electroanalysis, 28 , pp. 1947-1951, 2016.
Identification of genes for sulfolipid synthesis in primitive red alga Cyanidioschyzon merolae Journal Article
Biochemical and Biophysical Research Communications, 470 (1), pp. 123–129, 2016, ISSN: 0006291X.
Profiling of lipid and glycogen accumulations under different growth conditions in the sulfothermophilic red alga Galdieria sulphuraria Journal Article
Bioresource Technology, 200 , pp. 861–866, 2016, ISSN: 18732976.
Optimization of the Extraction Solvent for Polycyclic Aromatic Hydrocarbons (PAHs) from Road Dusts by Using Pressurized Solvent Extraction and Evaluation of Its Impact on Source Diagnostic Isomer Pair Ratios of PAHs Journal Article
Bunseki Kagaku, 65 (4), pp. 193–202, 2016.