4) Yuichiro Kawamoto, Ryushi Seo, Nobuhito Murai, Hideki Hiyama, Hiromasa Oka, Identification of potent lysophosphatidic acid receptor 5 (LPA5) antagonists as potential analgesic agents, Bioorganic and Medicinal Chemistry, 2018, 26, 257-265.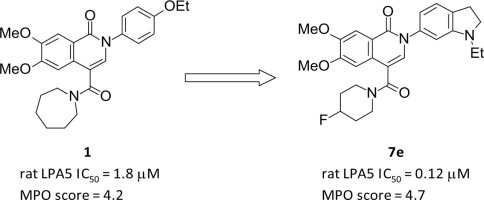 3) Yasuo Hirooka, Kazutada Ikeuchi, Yuichiro Kawamoto, Yusuke Akao, Takumi Furuta, Tomohiro Asakawa, Makoto Inai, Toshiyuki Wakimoto, Tohru Fukuyama, and Toshiyuki Kan, Enantioselective Synthesis of SB-203207, Organic Letters, 2014, 16, 1646-1649.

2) Toshiyuki Kan, Yuichiro Kawamoto, Tomohiro Asakawa, Takumi Furuta, and Tohru Fukuyama, Synthetic Studies on Altemicidin: Stereocontrolled Construction of the Core Framework, Organic Letters, 2008, 10, 169-171.

1) Toshiyuki Kan, Tohru Inoue, Yuichiro Kawamoto, Mitsuhiro Yonehara, and Tohru Fukuyama, A Novel Synthesis of Bicyclo[3.3.0]octane Ring System via a Desymmetric C-H Insertion Reaction, Synlett, 2006, 10, 1583-1585.